About Us
Our Practice Is Family-Focused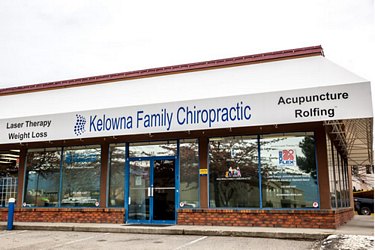 Since 1992, family wellness and patient-centred attention have been the focus of our chiropractic care office. Kelowna Family Chiropractic is passionate about working with Kelowna community members of every age, with an emphasis on young families with children. Our patients tell us that we have a reputation for excellence in delivering gentle adjustments that get the job done. We also feature a wellness model of stress reduction, along with weight loss and laser therapy for all-encompassing care.
Our Philosophy
Our goal is to help someone along their journey from being in not such a happy place—to a destination of vitality and optimised health. Nervous system health is essential. We've found, however, that our current climate of poor lifestyle choices is negatively affecting all of us—from little children to those in their golden years.
Our practice focuses on three areas that create deep levels of nervous system tension:
Physical stress (spinal misalignments due to accidents, injuries and postural dysfunction)
Chemical stress (toxicity, nutritional imbalances, environmental poisons)
Mental/emotional stress (anxiety, depression and mood disorders arising from nervous system imbalance)
Better Moods, Better Life
Three things guide us in our practice: honesty, integrity and passion. We want to assist people in regaining their health. Our mission is to help our patients put themselves first when it comes to lifestyle change and stress reduction. We feel fulfilled by adding to your fulfillment.
We've found that by educating our patients as to how to be active participants in their health, they feel happier. The people around them notice that their moods are better. Relationships improve. Hope is restored. Our motto? Get your own house in order, and go from there.
MEET DR. JEFF »

Life Is Meant to Be Fully Lived
We feel that an optimised wellness potential is a precious gift. The good news is that that potential is within your reach. The better you feel, the more energy and vitality you express. Well-being becomes your natural state.
Let's Get Started Today
The skilled and compassionate care at our office can make a difference in the quality of your life. It can make the difference in your ability to climb those stairs. To lose weight. To make the right food choices and to detoxify your body and environment. Contact us today for a complimentary consultation!

About Kelowna Family Chiropractic | (250) 868-1167