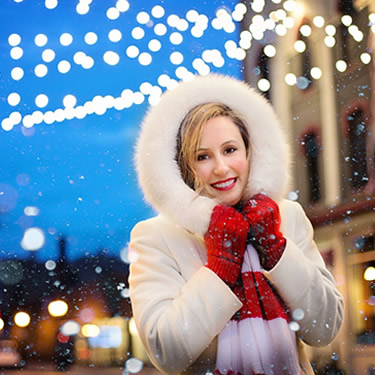 For the last 27 years, we've held our Patient Appreciation Days right around Christmastime. Though our festivities have evolved over time, certain elements remain the same—such as Dr. Jeff's famous homemade organic apple cider! We invite you to stop by or schedule an appointment to get adjusted on one of these days.
The Details of Our Celebration
Our Patient Appreciation Days take place on:
December 17 (Today!) from 8:00 a.m.-5:00 p.m.
December 18 from 1:00 p.m.-5:00 p.m.
December 19 from 8:00 a.m.-5:00 p.m.
You can stop by anytime during our opening hours. Treat yourself to some baking (gluten-free, lectin-free and other healthy options are always available), stick to your healthy habits with our veggie tray and don't forget to try the apple cider!
If you'd like to get in before Christmas for an adjustment, we're open in the morning and early afternoon of December 23rd. We'll then be closed until December 30th.
The Five Best Tips to Survive Holiday Parties
During this season, it's easy to let your healthy patterns go by the wayside. With this guide, you'll be able to stick to it without problems.
Eat before you go. Many people make the mistake of starving themselves all day, then gorge themselves on all the wrong foods. Have a healthy snack before you go, such as walnuts, avocadoes and greens.
Avoid sugary drinks. There are hidden carbs that you may not realize. Even in drinks that are thought of as healthy like kombucha, the serving size on the label is usually 2-4, so don't forget to multiply the carbohydrates contained in them.
Scan the buffet. When you arrive, make a strategy of which foods you'll take rather than going down the buffet and taking some of everything.
Pour your own drinks. Though the host usually mixes up cocktails, you can control the amount of alcohol if you make your own.
Bring your favorite dish. If you're contributing to the food, make something you know you love. Dr. Jeff's favorite to bring along is his guacamole, which is chock-full of garlic and cilantro. Instead of chips or crackers, bring fresh veggies along with it.
Contact Kelowna Family Chiropractic today to give your spine the Christmas present it wants—a visit with us!