5-Star Back Pain Relief In Kelowna
Start Living Life To The Fullest
At Kelowna Family Chiropractic, we understand how discouraging it can be to complete even the simplest of daily tasks when your back is hurting.
Whether you suffer from chronic back pain or occasional flair ups, we're here to alleviate the pain.
Find out how we can help with a FREE CONSULTATION -
Call (250) 868-1167 or request an appointment online now!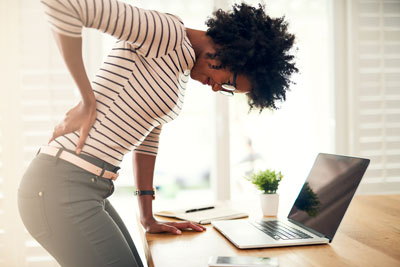 Personalized Back Pain Treatment
We provide advanced back pain relief utilizing "state of the art" chiropractic techniques. Never in the history of chiropractic have we been able to provide the level of help and expertise that now exists.
These newer correction methods are even safer, more comfortable and more effective than ever before. By utilizing the TRT technique, there is no cracking or popping and adjustments are extremely gentle. We'll explain to you what to expect before giving you an adjustment so that there are no surprises.


FREE, NO OBLIGATION CONSULTATIONS
Call us at (250) 868-1167 or book an appointment online below
Request Your Free Consultation