Chiropractic Office Assistant
Job Purpose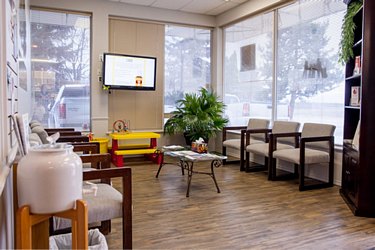 The role of Chiropractic Assistant/Receptionist provides general reception and office duties as well as being liaison between patients and doctors. Chiropractic Assistants work under the supervision of a Chiropractor and Clinic Administrator. The role includes management of the Chiropractic office, checking in patients, and other duties necessary in running a Chiropractic practice.
Opportunity to be trained as Laser Technician:
Laser Tech Certification is an asset but willing to train
New patient Heart Rate Variability, Electromyography & Thermography Scans
Duties and responsibilities:
Greets patients in a warm, friendly, and professional manner and checks them in
Prepares rooms, directs patients to rooms and ensures patients are ready for treatment
Manages and maintains clinic schedules, book appointments, based on practitioner's availability
Collects and processes payments from patients
Manages clinic email correspondence
Answers the phone and addresses all patient questions and concerns
Keeps the office clean and presentable, doing spot cleaning throughout the day and tidying the office at the end of the day
Qualifications:
A passion for customer service and building customer relationships
Relevant training or experience in the medical field, such as Medical Office Assistant
A desire to learn new technologies plus savvy computer skills
Excellent organization and time management skills
Self-motivated to balance and organize a number of responsibilities in a fast-paced medical environment, while ensuring attention to detail, accuracy and efficiency
Knowledge of the following equipment and software an asset
MRX software
K-Laser
Thermographic Scan
Interested In This Position?
Please email your resume and cover letter describing why you are interested in this position to, Julie Belgrove, accounts@kelownafamilychiro.com. Please call Julie at (250) 868-1167 with any questions.

Chiropractic Office Assistant Kelowna Family Chiropractic | (250) 868-1167