Meet Dr. Joshua Korten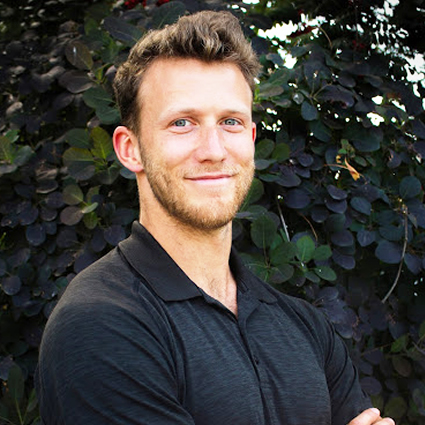 I began receiving chiropractic care at a very young age. My mom thought it was a good idea to make sure myself and my siblings were growing up straight so our whole family would go once every few months just for wellness check-ups. However, after some hockey injuries at the age of 14, I began experiencing headaches 2-3 times per week! Advil, Ibuprofen, Aleve, and mid-day naps with the lights off become a regular experience.
After a year and a half of "just living with it," I went to see another chiropractor who did some in-depth exams. He found that I had a severe loss of curve and moderate compression at the top of my spine. I then began receiving adjustments multiple times per week and doing spinal exercises. Within a month, the headaches started to vanish. Then I thought, "Well if someone helped me with my headaches; maybe I can help others with theirs!"
Passion for Learning
After my studies in Kinesiology, I attended Life University in Atlanta, Georgia to study Chiropractic. After watching several friends go through standard procedures of scoliosis treatment such as bracing and spinal fusions, I became quite passionate about desiring to help people with severe spinal issues. As such, I spent more time outside of school learning scoliosis-focused correction methods such as those from CLEAR Institute, CBP, and Pettibon. In March of 2016, I graduated with honors and leadership distinctions. Immediately afterward, I started a practice in Lexington, South Carolina with a large focus on spinal correction, proper functional movement patterns, pediatrics, fitness, and holistic nutrition.
Promoting Health and Wellness in the Community
Once my work visa expired in May of 2017, I moved back to Canada and chose to live in Kelowna, British Columbia. After I worked for a couple of years in another local practice, my wife Hannah and I embarked on the journey of creating our own brand, Korten Family Chiropractic. In June of 2020, we partnered with Kelowna Family Chiropractic and our dreams became a reality.
Both my wife and I are passionate chiropractors and wellness educators, always desiring to lead people towards their optimum potential. I've personally led hundreds of posture workshops, ergonomic training, and corporate wellness talks to further the posture education and overall health of the community.
When Out of the Office
When not in practice you will find me spending some good quality time with my South African wife, Hannah, working out at Kelowna Crossfit, hiking all the beautiful mountains of British Columbia, volunteering with my church's events, or enjoying a relaxing evening walk downtown!
Contact us today for a complimentary consultation!


Dr. Joshua Korten | (250) 868-1167