5-Star Chiropractic Care For The Whole Family
Feel Fantastic at Kelowna Family Chiropractic
For over two decades, Dr. Jeff Pereverzoff and his team has been passionate about helping the community experience optimal health.
Whether you are looking for symptomatic relief, help with a more serious underlying condition, or are searching for wellness and a more optimal quality of life, we are here for you.
Helping every member of the family, from newborns to centenarians, live healthier lives is our passion.
Find out how we can help you with a FREE CONSULTATION -
Call (250) 868-1167 or request an appointment online now!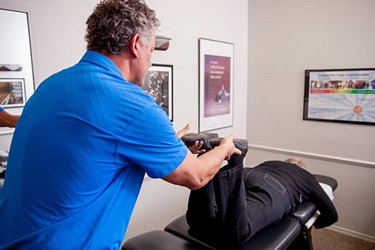 Discover True Wellness
Our goal is to help someone along their journey from being in not such a happy place—to a destination of vitality and optimised health. Nervous system health is essential. We've found, however, that our current climate of poor lifestyle choices is negatively affecting all of us—from little children to those in their golden years.
Our practice focuses on three areas that create deep levels of nervous system tension:
Physical stress (spinal misalignments due to accidents, injuries and postural dysfunction)
Chemical stress (toxicity, nutritional imbalances, environmental poisons)
Mental/emotional stress (anxiety, depression and mood disorders arising from nervous system imbalance)
The skilled and compassionate care at our office can make a difference in the quality of your life.


FREE, NO OBLIGATION CONSULTATIONS
Call us at (250) 868-1167 or book an appointment online below
Request Your Free Consultation