5-Star Laser Therapy Knee Pain Treatment in Kelowna
Are You In Pain? Get Relief Today!
Laser pain relief therapy is a state-of-the-art approach to accelerating your healing and relieving your knee pain quickly and effectively.
Laser therapy for knee pain is painless, noninvasive, comfortable and fast. An average care session takes between four to six minutes.
There are no side effects, other than one: quicker, more efficient healing of damaged tissue. It helps to decrease swelling and muscle spasm, stiffness and pain through the creation of an optimal healing environment.
Find out if laser therapy can help your knee pain with a FREE CONSULTATION -
Call (250) 868-1167 or request an appointment online now!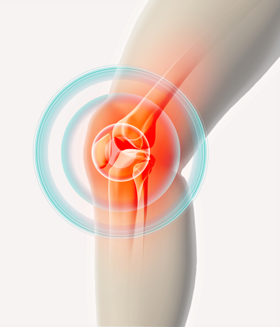 Knee Pain Treatment
Pressure from a twist, forced rotation, lifting heavy items, or getting up too quickly from a squatting position may all lead to knee pain or a meniscus tear. This condition has devastating effects, causing:
Difficulty fully bending or straightening your knee
Difficulty in moving your knee
Knee cannot support your body
Knee giving way
Knee locking
Pain
Popping sounds or a popping sensation in your knee
Schedule your FREE CONSULTATION – Call (250) 868-1167 or

request an appointment online

today!


FREE, NO OBLIGATION CONSULTATIONS
Call us at (250) 868-1167 or book an appointment online below
Request Your Free Consultation