Reviews at Kelowna Family Chiropractic
To keep our patients' confidentiality, we have opted not to use names on this reviews page.


Here's what our patients say:
I am looking forward to my continued adjustments.

I'm beginning to see some improvement in my walking. I'm hoping it is a sign of more good things to come. Thank you!

All the staff is awesome. Very friendly and helpful. Very thorough with their diagnoses and great at answering all my questions.

Amazing service and treatment!

Always welcomed with a happy face and leave with a happy body.

Excellent service. Dr and staff. Would highly recommend.

You guys are doing an awesome job, we will be back again and AGAIN.

I did not feel pressured to get x-rays or adjustments. I was glad to have exercises to help my progress. I can see progress!

I was very comfortable at my visit and felt great after my appointment.

I was in pain so was referred to Jeff and he fit me in and got me feeling better after a couple of appointments.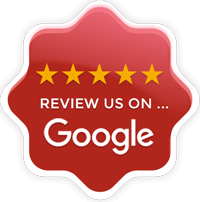 Love getting your newsletter! And I don't know what I would have done without you help! I couldn't walk when I first visited your office and now I can ride my bike and walk without discomfort. Your adjustments, while in great pain and discomfort were the only relief I had! (Other than pain killers and anti inflammatories.) Thank you for all your kindness and patience! I would not hesitate to refer you to friends and family. Be Well!
The girls and Dr. Jeff are the best! That's why my friends that have back problems have all had the problem fixed right away! My friend Jeremy had his back go out, he could barley stand up, I called and explained the situation , ever though he was fully booked up that day he stayed and saw Jeremy. He has no problems since he last saw Dr. Jeff. If you are reading this why would you go anywhere else?
I have been with this practice for more than 18 years and have referred many friends and family.
I have never experienced such caring and helpful staff, they make me feel very comfortable and welcome. And if I do have to wait it's not so bad as it may be me that some days needs a little extra time with Dr. Jeff. So far I have been treated for a tendon problem with my hand ( laser ) and chiro on my shoulder both I would say were successful. Thank you Everybody!
Chiropractic Care
reduced or eliminated the back problems that seem to go with growing older. They helped me learn how to keep physically fit and specifically, improve the quality of my golf game.
I am very happy with Dr. Jeff. He is very professional, helpful and friendly. I feel comfortable with him and trust what he is doing to decrease my pain level. Thank you Dr. Jeff!
Kelowna Family Chiropractic is a great place to go for a treatment. I always feel better after my treatment.. I was very worried about going to a chiropractor as many years ago it was a very painful experience for me. The treatments are quite different now. Dr. Jeff is very professional and his staff make you feel welcome.
Chiropractic Care has enabled me to live a more active lifestyle in my day-to-day life. It has been the best decision that I have made in a long time. I should've done this years ago!
I lucked out on finding this centre, Dr. Jeff has helped my back and also my overall health! Great staff as well.
I am so impressed with the Consultation and treatments I have had with Dr Jeff. His light touch method has amazing results and I would highly recommend him to my friends and family.

Reviews at Kelowna Family Chiropractic | (250) 868-1167